Thank a Neighbor 2015
In this our second annual Thank a Neighbor issue of Connections, we again invited the community to express thanks for neighborly kindness they have enjoyed here in Issaquah Highlands. This story complements Turning 40 Acts of Kindness, our other feature story, by Heather Moffat.Enjoy here this year's Neighbors Thanking Neighbors.
Thank you Grace for always inviting me to your house, and to share your American Dolls with me. You are the best neighbor in the whole wide world! – Vivian (see feature image)
Thanks to the Foss's & the Benders who have helped our 7 y/o granddaughter feel welcome in her new neighborhood & helped us adjust to parenting again! – John and Pamela Tomczak
We'd like to thank our Mulberry Street neighborhood and its wonderful residents over the years, especially Raja/Durga, Jennifer/Andy, Kajal/Prashant and Mahua/Suraj for helping us on various occasions, esp. when we've been away. We're grateful for residing in a community with such caring and friendly neighbors! –Ami & Tushar
Thank you Pat Stas who lives in IH and works at our Kumon Center and takes such good care of the kids who live in our community! – Cindy McVay
Thankful to have great neighbors and friends Larry & Sue and Rob & Nina. Who watch over our neighborhood and the community of the Issaquah Highlands! – Rossie Cruz
My neighbor Ira is like a son to me. Anytime I need help he is my go to guy. He always does more than expected and I so appreciate him. – Elia S.
I would like to thank Sofi Humphrey for being my Super Hero Bae. Thank you for making so many ordinary moments, extraordinary. – Alyssa Slade
I would like to thank Allison Hanson for being an inspirational garden partner. We broke some new ground sharing a garden plot at Sunset 2 this year! – Dawn Noland
Thank you Pat and Mike for taking the reins of the Travel Club and injecting life, fun and professionalism into what was only an desire in my head. You serve so many with this fantastic club! – Nina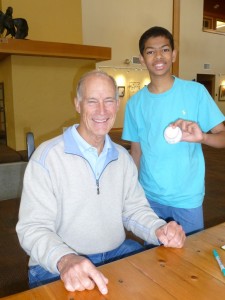 We'd like to express our gratitude to Mr. Dick Fitzgerald for sharing his amazing experiences with us and for being such an inspiration! –IH Sportshound (Aadit)
I want to thank my bosses Fabiola and Federico from Agave Cocina for providing such a great restaurant job experience. I have a lot of fun there because they treat me as if I am part of their family. I also want to thank my boss Christy as well as Nina, Brianna, Julie and Michele for providing me wonderful guidance and feedback on my graphic design and other work as well. I appreciate and love the people who I work with and it is with gratitude that I live here in IH. –Vyvian
"I'd like to express my gratitude to Deyin and Melanie for volunteering their time and expertise for the Yoga Club. " – Ami 
We are so lucky to have wonderful neighbors 4 doors along. Michael and Sherry Dryja, and their little dog Lukas. They are the nicest people ever!!!! – Lynne Trowern
We'd like to express our gratitude to Nina Milligan for many interesting discussions over the years, wonderful exchange of ideas as well as for making Connections an informative and interesting community newspaper! – The Mehta Family
Than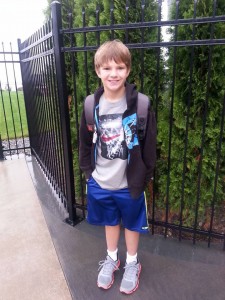 k you Lane (SIP) for all the ice you supplied me with through the summer because of my ice machine braking down. Finally got a new one!! – Federico Ramos (Agave)
Here's to Max, who takes care of my fish and waters all of my plants when I am out of town. Thanks again! – Sarah Brown
I just want to say thank you to all my neighbors in Wisteria Park!!! I love our Friday nights at the park, movie nights on the rock! Thanks! – Candace
We'd like to express our appreciation and thank Christy Garrard for spending her time and energy directing the HY Board and giving our young leaders such an amazing opportunity to make a difference in our community.- Mehta Family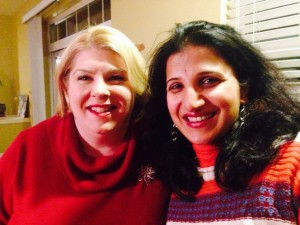 A big thank you to my neighbor Rob Milligan for closing my garage door when it was left open. Little things like that make a huge impression! – Dolly Allen
Sharan Sathi is a great neighbor! She will take my kids to school, always has an extra cube of butter, glass of wine and a laugh to share. Thank you! – Wendy Posey
We have a fantastic neighborhood full of great neighbors, but Marty and Molly Fisher have become family. We love you guys! – Patrick Byers
Thanks to all the volunteers of Highlands day 2015 & special thanks to HRITHIK, Karan, Poonam & Lynne Trowern for helping us with my booth. – Shubha Tirumale
Nicole Topel, thanks for dragging me out at night to walk and get excise, I need the motivation! – Kelly Minnaar
Thank you to my neighbor, friend and trainer, Aimee Holy and all the other moms at Aimee's 10 More Strength and Conditioning classes for inspiring me to stick with a fitness program and grow lasting friendships.  – Christy Garrard