Highlands Council is proud to announce
our community programming is getting
local and national acclaim!
Emerald City Applause Nominee:
Best Team Effort
The International Live Events Association (ILEA) is a global community of creative event professionals whose skills power some of the most influential live events around the world. The ILEA Seattle Chapter has named last summer's Happy Birthday Highlands Day Festival as a finalist in the Best Team Effort category. Highlands Council staff and Highlands Day volunteer leaders will be recognized by ILEA at the Emerald City Applause Awards on March 28 at the Arctic Club in downtown Seattle. This recognition is shared with the City of Issaquah, the Issaquah Highlands Community Association, our sponsors, vendor participants, and most importantly over 100 volunteers that bring the festival to life each summer!
Neighborhood, USA (NUSA)
Neighborhood of the Year,
Best Neighborhood Program,
Newsletter of the Year
NUSA is a national, non-profit organization committed to building and strengthening neighborhood organizations.
Christy Garrard, Highlands Council's Executive Director, will travel to Palm Springs in May for the NUSA annual conference and give formal presentations before a jury
panel for final award consideration. She looks forward to representing the City of Issaquah, Issaquah Highlands, and Highlands Council at this national event.
Happy Birthday Highlands Day
has been nominated for the
NUSA Neighborhood of the Year award!
NUSA's Neighborhood of the Year awards have been presented since 1984 as a collective "thank you" for the hard work of nominated neighborhoods and are the ONLY national awards given on an ongoing basis to neighborhood organizations for their self-help initiatives.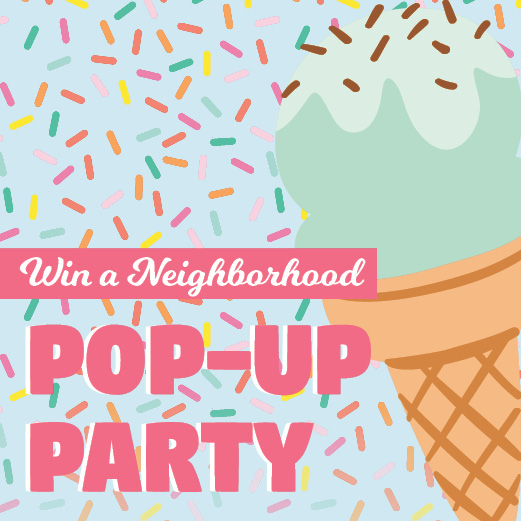 Highlands Council's Pop-Up Parties
are nominated in the Best Neighborhood
Program category!
The Best Neighborhood Program awards are a way for NUSA to recognize outstanding efforts by organizations who work to improve the quality of life in their communities. The Pop Up Party program was created and introduced by Highlands Council staff last spring in a response to community survey data that showed our residents wished they knew their neighbors better.
Connections News is nominated for Newsletter of the Year!
NUSA describes the Newsletter competition as "recognizing and honoring excellence in neighborhood newsletters – a vital communication tool that can often determine a neighborhood's success." Connections News will be evaluated by a jury panel using a list of criteria which includes content, lay-out, and overall appearance among other features.