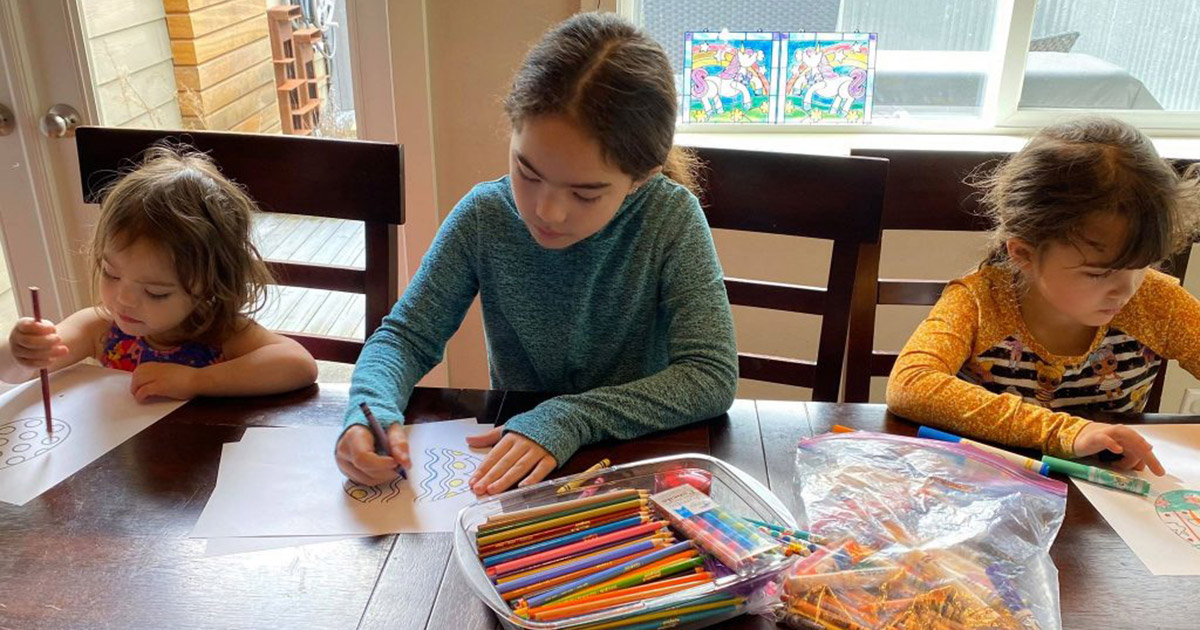 With Easter coming, we know many of our neighborhoods will miss their annual egg hunts and gatherings. Inspired by the idea Dahlia Park resident, Erica Sumioka introduced to her neighborhood, we have resources for neighbors throughout Issaquah Highlands to take part in a Window Egg Hunt this year!
"Dahlia Park started its annual Easter egg hunt in 2009. We plan to hold the event at some point this year, after we're no longer staying home to stay safe. In the meantime, we're coloring eggs and putting them in our windows so the kids can hunt for them on neighborhood walks," Erica said.
It's easy to participate – print one of our egg coloring sheets below (or use your imagination to create one of your own). Color the egg, if you'd like (a great project for any homebound kiddos) and hang it in your window where it can be seen from the street. Bonus points for hanging eggs in multiple windows!
Be sure to share the idea with your neighbors so they can get in on the fun.
Then, as you're driving or walking through Issaquah Highlands, keep a count of how many eggs you find and enjoy how we're all staying connected as a community, while keeping our distance from each other!
Click on one of the eggs below for the printable PDF version: