Garage Sale – Community Wide
September 20, 2014 @ 9:00 am

-

4:00 pm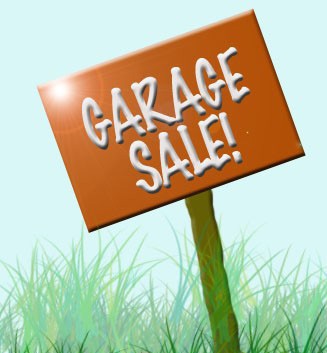 This is one of two annual garage sales in Issaquah Highlands.  
These are the only occasions which a garage or yard sale is permitted.  
The Issaquah Highlands Community Association (IHCA) will advertise for the community.
You provide your own signs to direct shoppers to your home/garage.
Contact Whitney at the IHCA for more information at Whitney.W@IHCommunity.org
Tips for Success:  Whether it's called a yard sale or a garage sale, it's a summer tradition. The semi-annual Issaquah Highlands community garage sales are scheduled for June 21, 2014 and September 20, 2014. These are the ONLY times during the year that you can have a garage sale on your property. Here are some tips to make your sale successful:
Prior to the sale, take an inventory of your household items. If your belongings have not been used, worn, or read in the past year, they may be good candidates for re-sale. Remind yourself that your goal is to eliminate clutter and find new homes for your unused or unneeded items. Actively involve family members in the decision making process. Children may more easily discard outgrown toys if they know there is a reward for their participation.
Make sure all items are cleaned well. Masking tape can be used to price items. Price items prior to the start of the garage sale. A guideline for pricing is to price in 25 cent increments. The rationale for this method is it makes the math calculations easier and the seller does not have to keep a supply of nickels and dimes.
When displaying items, keep similar items together – for example, toys together, books and magazines together, and glass items together. On the day of the sale have supplies on hand such as boxes or bags for buyers with larger purchases, measuring tape for to measure furniture, calculator, and tables. Also have an extension cord on hand to plug any items into outside electrical outlets and a variety of batteries. Other key points are to be approachable, remember that bartering is a sport (compromise is good), and have fun.
Are you looking for a home for items left from the garage sale?
Take your unwanted bicycles and computer electronics to the Recology CleanScapes store in Gilman Village. They recycle these items through the local non- profit partners BikeWorks and Interconnection in Seattle.
Non-working household appliances, batteries, CFL light bulbs and styrofoam are also accepted at theRecology CleanScapes store, in addition to many other items.
For more information visit: cleanscapes.com/store or call 425.392.0285
Maternity Clothing, and all things child-related from infancy to age 14 can be dropped off at Issaquah Highlands Self Storage on behalf of Eastside Baby Corner and will be re-distributed to families in need right here on the eastside!
Related Events