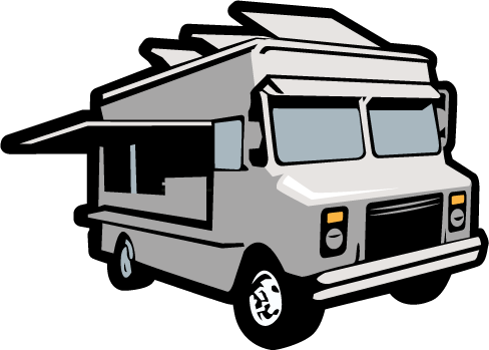 New food vendors and returning, local favorites will fuel our super hero guests on Highlands Day this year. Three of our food vendors are Issaquah Highlands residents!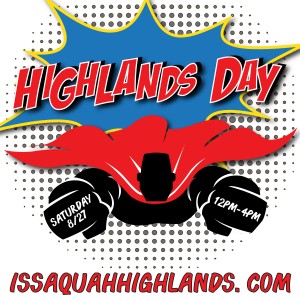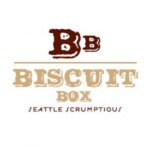 Biscuit Box & Pop UP
Meet a fellow Issaquah Highlands neighbor and food truck entrepreneur, Brian Wilbur and his Mobile Mavens, fun pop-up retro campers and bike carts serving up great food.
"The Biscuit Box offers flaky and buttery biscuits smothered in local flavor made using Washington-based Shepherd's Grain flour. These hearty biscuits have a hint of crunch, finished with a unique blend of toppings: nostalgic homemade jams, local honey, Beecher's flagship cheese, locally foraged mushrooms, and humanely raised meat." 
"I suggest you try anything from our menu with Beecher's Cheese. Really. Our Ham and Cheese Biscuit is the most popular."
"Pop Up serves the best ice-cream pops, sandwiches and paletas from local ice-creamery partners like Full Tilt, Cupcake Royale, Vovito and Whidbey Island."  MobileMavensSeattle.com
Brian and is family live on Manchester Court, right next to Blakely Hall. Brian recalled his first Highlands Day because it was the day his family moved into the neighborhood!
"Our move-in day was filled with excitement, moving vans, boxes, more boxes and then the FESTIVAL shows up right outside our front door! Hundreds of happy kids, family events, nice weather, and some great food. It marked our family day in such a great way."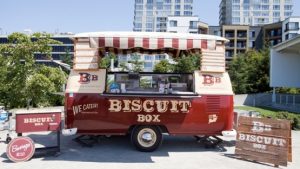 "There is so much to love about our neighborhood. The TCBY/Mrs Fields right out my front door. The kids playing in the park. The easy access on to I-90. Zeeks Pizza. Movies. Porch living. The nice evening walks up the hill."
"How did we get into the food truck business? Insanity. Not really. Love for innovative, flavorful food. My grandfather's restaurant was the core impetus; it's in my blood. Food Trucks represent great food, hospitality, great people, flexibility, mobility, and the opportunity to have some great fun."
"We have been welcomed in so many great ways to the Highlands. Many thanks to the great folks at Blakely Hall, our diverse friendly neighbors, all the great shops, the landscapers that work so hard, and again the frozen yogurt." 
Kabob 'n Kabob
Another fellow Issaquah Highlands resident joins our food vendor line up this year. Meet owner, Umair Bashir!
"My favorite experience from Highlands Day was four years ago when my son was almost two years old, just old enough to really enjoy the activities. He was really excited about the pony rides and bouncy castles. Every time we would be done with a ride, it would be back in line for "again". Highlands Day is a great day to spend time with family!"
"What I enjoy most about living in Issaquah Highlands is the community feeling. Whether it be that retail is walking distance or that every neighborhood has parks for kids to play in or just the neighbors themselves. I love living and raising a family in Issaquah Highlands because of its openness and acceptance of all cultures. As the community further grows, I hope we as a community continue to be a welcoming and safe place for everyone."
"I got into the Kabob business because every time my wife would go on a low carb/ high protein diet, we would spend hundreds of dollars buying frozen, boxed kabobs. But the size and taste of those Kabobs left a lot to be desired. Our families are from the east coast so we would ask anyone visiting us from New York to bring us fresh kabobs. That got me thinking that we have a need for good fresh kabobs in the Seattle market. I got one of my friends (who owns a couple of restaurants in Seattle) to partner with me and thus Kabob 'n Kabob was formed."
"Kabob 'n Kabob is still in its infancy and we depend on the support of our community members so really looking forward to Highlands Day to showcase our products and gain new customers."
"Our specialty is the Chicken Seekh Kabobs; either in a roll/bread or on rice. This is the item that got us to start our business and we make sure to keep the taste as authentic as possible." kabobnkabob.com
Issaquah Ice Cream Trike
Ben Armlin, IH resident and the Ice Cream Trike guy is back for another spin around the Village Green Park at Highlands Day.
"Last year was my first and favorite experience as a Highlands Day vendor. It was great seeing so many of my neighbors who recognized me from around the neighborhood selling ice cream."
"I enjoy Issaquah Highlands most because of our modern conveniences and being able to spend so much time outdoors without leaving the neighborhood. I love spending time in my community garden spot, visiting the local neighborhood restaurants, and hiking on our many hiking trails."
"Growing up, my neighborhood had an ice cream man who brought me so much joy and I really looked up to him. I got to thinking one day that our awesome neighborhood needed an ice cream man! A dream and a few months later, the Issaquah Ice Cream Trike was then born!"
"I am jumping into the super hero theme and my favorite super hero is Spider-Man! Be sure to try my Spider-Man bar! I look forward to seeing everybody this summer and at Highlands Day. Be sure to flag me down for an Old Fashioned Treat!" issaquah-ice-cream-trike.com
My Chef Lynn
My Chef Lynn, a local Food Truck favorite is returning to Highlands Day for her second year.
"This year I will serve festival favorites: SLIDERS! Thai Lamb, Pork, Meatloaf and traditional burgers. I also make an array of vegan, vegetarian, gluten free, and dairy free menu items the newest is "Beet Meat" Sliders!"
"I love that Issy Highlands is an inclusive community creating fun and interesting public events. MCL thanks Issy Highlands for inviting her back this year, as a food truck she's quite the lady and loves the attention she gets from her Hometown!  MyChefLynn.com
Tacos La Flaca
New to Highlands Day this year is Tacos La Flaca. Hailing from Bellevue, owner Sergio Arredondo brings us tacos and mulitas featuring their homemade tortillas.
"We are excited to be a part of a thriving community. We come for the business opportunity but stay because of the people. We have heard about your success for a long time at the Highlands but now we get to be a part of it!"
"We got in the food truck business with our Fruit Chatter Box Fruit stand because we wanted to focus on the healthy side of concession food availability. Since then, with everyone's support, we now have three trucks to serve good, healthy offerings."
"All of our items are made fresh, but the one thing…"fresh corn tortilla" made onsite.  Yup. That's our favorite." TacosLaFlaca.com
Outside the Box
Another new addition to the concession line up is Outside of the Box; a paleo food truck that features organic, paleo, grass-fed, pasture-raised, dairy free, soy free, grain free deliciousness! Marizel Yuen is the owner and has this to say about what he looks forward to at Highlands Day:

"The Superheroes! This will be our first time participating so in general were just very excited to be there!"

"We got into the Food Truck business as we saw a need for healthier options when it came to food trucks. So we thought we'd give it a whirl."

"If you want to know a must try dish from us, I would have to say the Pork carnitas are pretty awesome."

"Many thanks for putting together a fabulous event and for inviting us out to celebrate with you." eat-otb.com