Telecommuter "Brown Bag" Meet-Up
April 24, 2015 @ 1:00 pm

-

2:00 pm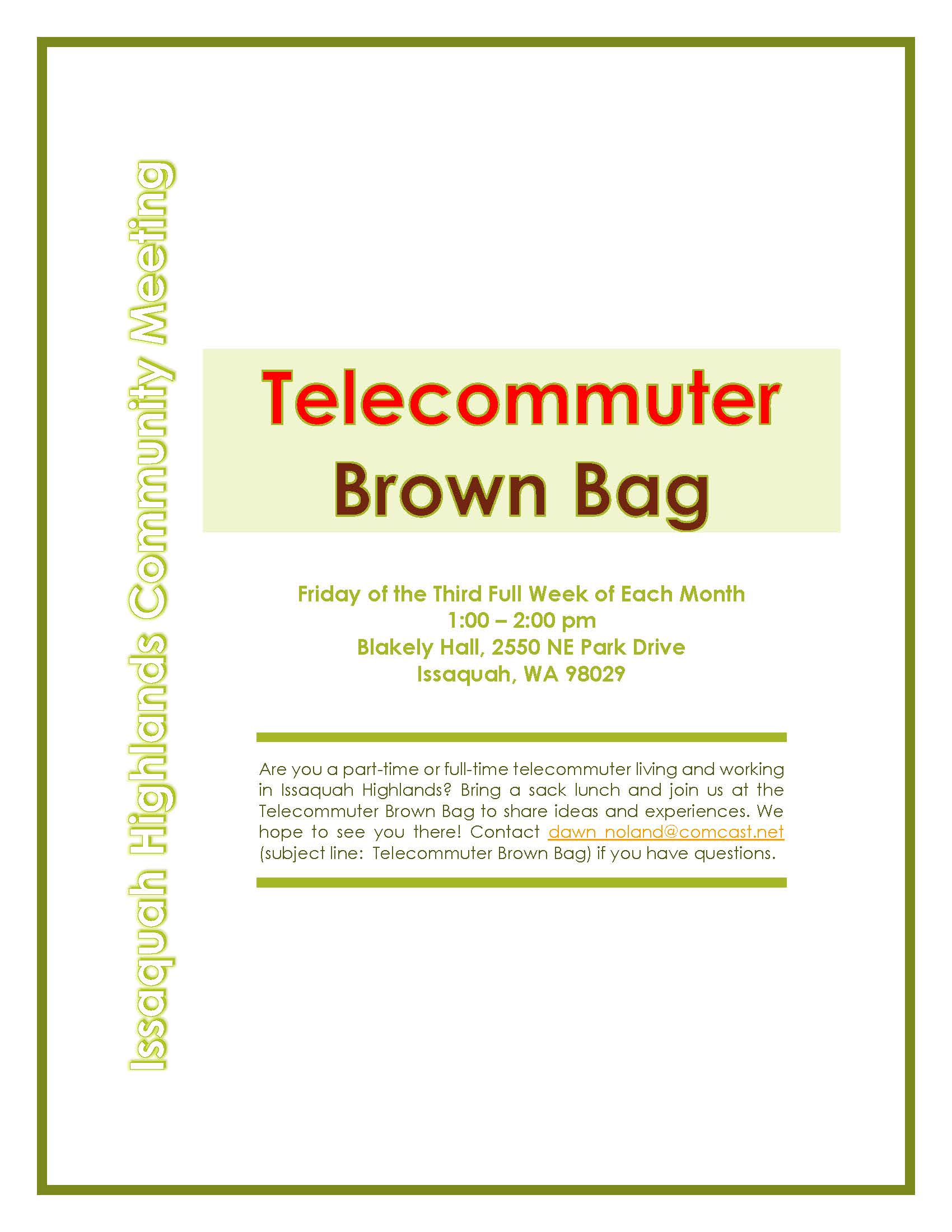 Friday, April 24th, 1:00 – 2:00 pm
Blakely Hall
April Meeting: Dawn Noland will lead the discussion on Improving Communication (befriending the reptilian brain and managing reactions). Special appearances by Sheldon the Chameleon, and Flora the blonde Dumbo Rat (no, she's not stupid).
Are you a part-time or full-time telecommuter living and
working in Issaquah Highlands? Bring a sack lunch
to the Telecommuter Brown Bag to share ideas and
experiences. See the article The Accidental Telecommuter in
the October issue of Connections for more detail – hope to see
you there!
Contact dawn_noland@comcast.net (subject line: Telecommuter Brown Bag) if you have questions.
Related Events