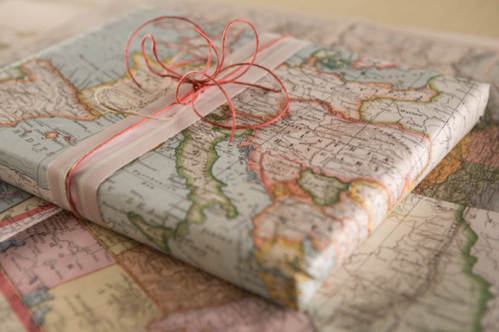 Waste Zero this Holiday Season

From December Connections
By Brenda DeVore, The Recology Store
Each year, the volume of household waste in the U.S. increases nearly 25% between Thanksgiving and New Year's Day.  As the holiday season comes to a close, be sure to properly "wrap up" all of your material by following these tips:
Stop waste before it starts
Many presents can be creatively wrapped with recyclable materials found in your household. Old newspaper, magazines, paper bags or other paper products that are slated for recycling can be repurposed as wrapping paper. Other ways to cut down on your holiday costs and waste include reusing gift bags and avoiding unnecessary tissue paper.
For decorating tips, come down to The Recology Store every Saturday in December to learn how to make holiday bows out of magazines. Bring the kids for other holiday-themed recycling crafts.
Recycle at home
Roughly 60% of the materials going to the local landfill could have been reused, recycled or composted. Check our recycling guide at Cleanscapes.com to review what is recyclable. Cardboard boxes, non-metallic wrapping paper, and many holiday materials can be recycled.
Compost
Be sure to compost your food leftovers and plant decorations this holiday season. Any food scraps, including meat and bones, can be put into your green compost cart.  In six to eight weeks, your food and yard waste will be turned into nutrient rich soil amendment used to grow more healthy food.
Drop-Off and Shop Smart at The Recology Store:
Give your hard-to-recycle items another life by dropping them off to be recycled at The Recology Store. Accepted items include StyrofoamTM, small electronics & appliances, used cooking oil, holiday lights and more.  For a full list of accepted items and preparation details, visit www.recologycleanscapes.com/store.
Finally, shop for eco-friendly holiday gifts. A simple web search for "eco friendly gifts" provides plenty of inspiration. The Recology Store at Gilman Village is one of your shop-local options for unique items made from recycled and repurposed materials. We also carry tools to help you keep your waste to a minimum during the holiday season. Happy Waste Zero Holidays!