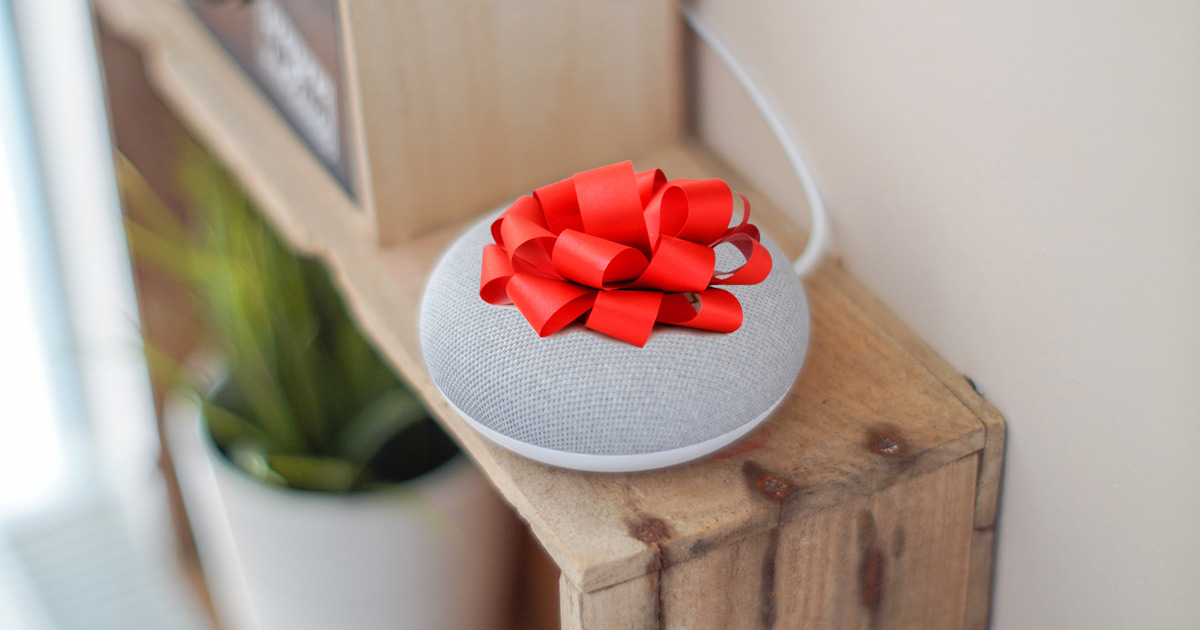 Need last-minute holiday gift ideas? Everyone can take advantage of smart home devices with their Highlands Fiber Network (HFN) connection, whether you live in an apartment building, condo, or house. Here's a list of smart home devices that work well no matter where you live
Smart Home Hubs: A smart hub is like the brain of your smart home. This central device will interact with all your other smart home devices, allowing for a central point of management and control. Hub installation is wire-free, so it is quick and easy to set up and remove.
Smart Plugs: Smart plugs are an easy and cost-effective game-changer for your home that you can implement yourself in just minutes. Plug a smart plug into an existing electrical outlet, then plug your electronic devices into the smart plug. Set a schedule to activate devices automatically, control them from anywhere with your smartphone, or use your smart hub to activate them with your voice.
Smart Locks: You can find renter-friendly locks that go over existing hardware and require little installation.
Smart Lighting: With smart lighting, there is no need to rewire. Smart lighting consists of smart bulbs, light strips, lamps, and other accessories that make your lighting enjoyable and easier. Smart lighting allows you to control lighting in any room of your home through an app on your smartphone, through a wireless remote, or via a smart hub.
Smart Speakers: Smart speakers use a voice command integrated into a smart home assistant, allowing for hands-free voice activation using one or several words to control items around your home.
Smart Air Purifiers: Suffer from allergies or asthma? An air purifier could be ideal for your home. Smart air purifiers allow you to control the air quality in your home by tracking airborne particles through an app on your smartphone.
Streaming Devices: Today, you can enjoy entertainment through several types of streaming devices, allowing you to cut the cord from traditional TV subscription services. A streaming device is a small box or stick which connects your TV to all your favorite streaming apps, from movies and TV to music and games. Learn more about these devices on the HFN website.
Smart Air Conditioners: Looking to cool down? Look no further than a smart air conditioner. You can monitor, control, and adjust smart air conditioners from an app on your smartphone, tablet, smart hub, or smart assistant.
Jeremy Fallt is the HFN general manager, and a Central Park resident.