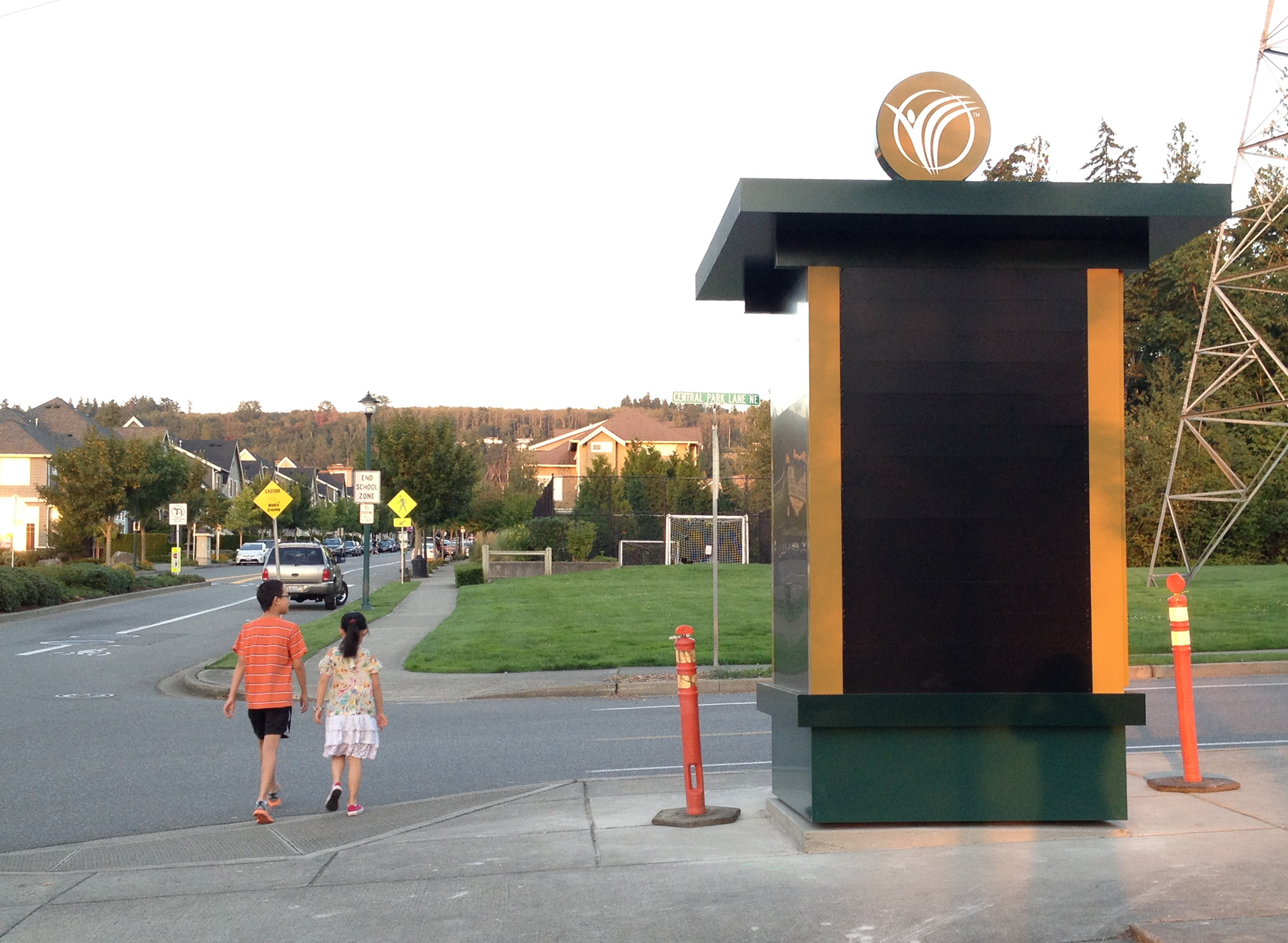 Over the last several months a series of eight information kiosks, known as wayfinders, have been installed throughout Issaquah Highlands. The kiosks will help both residents and visitors find what they need, whether it's the closest park, a plaza, restaurants or community services. The biggest kiosk arrived just yesterday at the corner of Park Drive and Central Park Lane.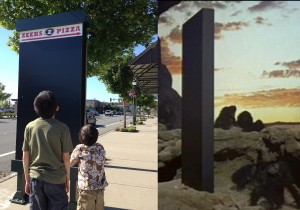 The kiosk are currently blank, looking more like the indication of the dawn of man from 2001: A Space Odyssey than a valuable information center. But soon each kiosk will feature a graphic community map, as well as directional arrows to key identified locations.
While many of the kiosks have two sides, some like this one feature four sides and include a bulletin board for non-profits and community organizations to promote their events.
"The new kiosks will make it easier for pedestrians to navigate through the community and find what they need, or simply learn more about their home neighborhood," said Sarah McKee, executive director of the Issaquah Highlands Community Association (IHCA). "The vision for Issaquah Highlands is a pedestrian-friendly community. This is at the core of the community's design, which was established more than 20 years ago by the master developer, Port Blakely Communities."
Port Blakely Communities led the project as one of its few remaining tasks being completed in the development agreement. The kiosks are a collaborative effort by Berry Signs, Tube Art and Aero Construction.
The IHCA is managing the kiosks and will determine what information is eligible for posting. Information will be restricted to non-profits and community organizations, as well as events presented by merchants for the benefit of charities.
"There is always something happening at Issaquah Highlands," continued McKee. "The information kiosks will be another venue to share community news of a non-profit or arts and culture nature. We also hope that visitors will learn more about what Issaquah Highlands has to offer, whether they are seeking services, shopping or parks."
For more information about submitting posters, contact Sarah McKee at sarah.m@ihcommunity.org.