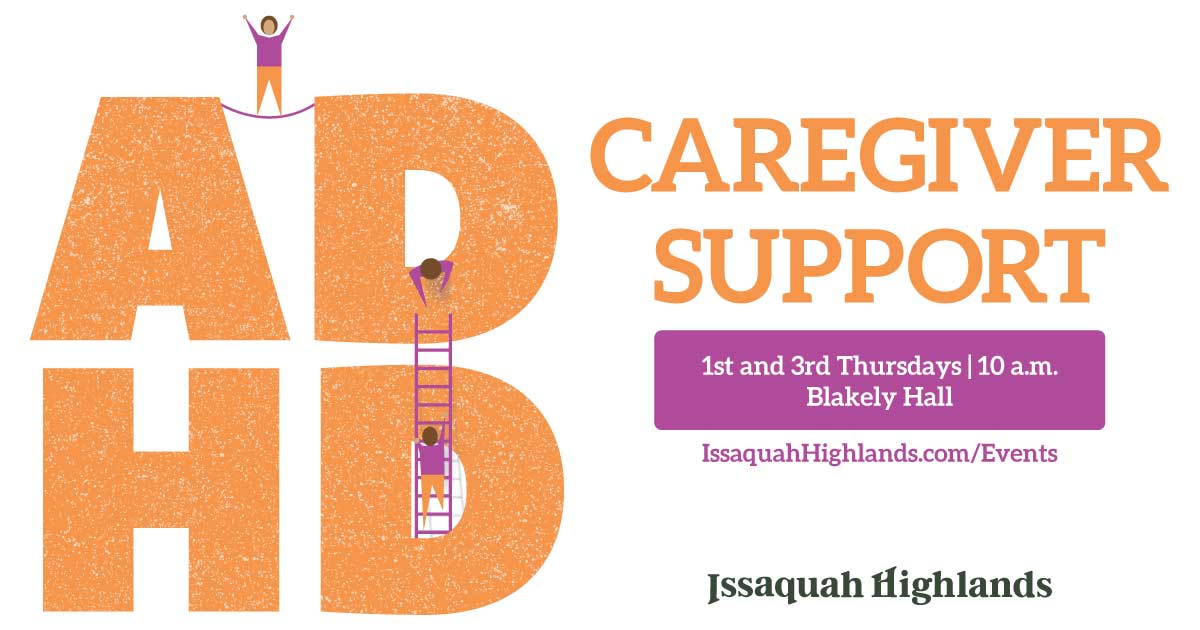 Are you a parent struggling to care for a child with attention deficit hyperactivity disorder, or ADHD? Children with ADHD provide unique difficulties, even for "experienced" parents; it is hard, exhausting, and isolating, especially when doctor's appointments, therapies, and teacher meetings to talk about your child's latest in-class meltdown fill your day.
The desire to form a support group stemmed from a plea on a local Facebook group about wanting to meet other parents of children with ADHD who "get it." After a few particularly challenging years, caregivers need a welcoming space to gather with people who understand the challenges of caring for children with ADHD. We formed this group so caregivers can hear from others who have truly been there and can provide advice or simply provide comfort and commiseration.
The ADHD Caregiver Support Group will meet twice a month, on the first and third Thursdays of the month, from 10-11:30 a.m. at Blakely Hall. Meetings are casual, and there won't usually be set agendas. Feel free to drop by at any time during the gathering.
Caregivers of children of all ages are welcome. This is an adults-only meeting, please.
Please reach out to Elizabeth Cronin and me, the group organizers, at ADHDcaregivers@gmail.com with any questions.
Find the ADHD Caregiver Support Group on the community web calendar.
Chelsea Musick is a Central Park resident.