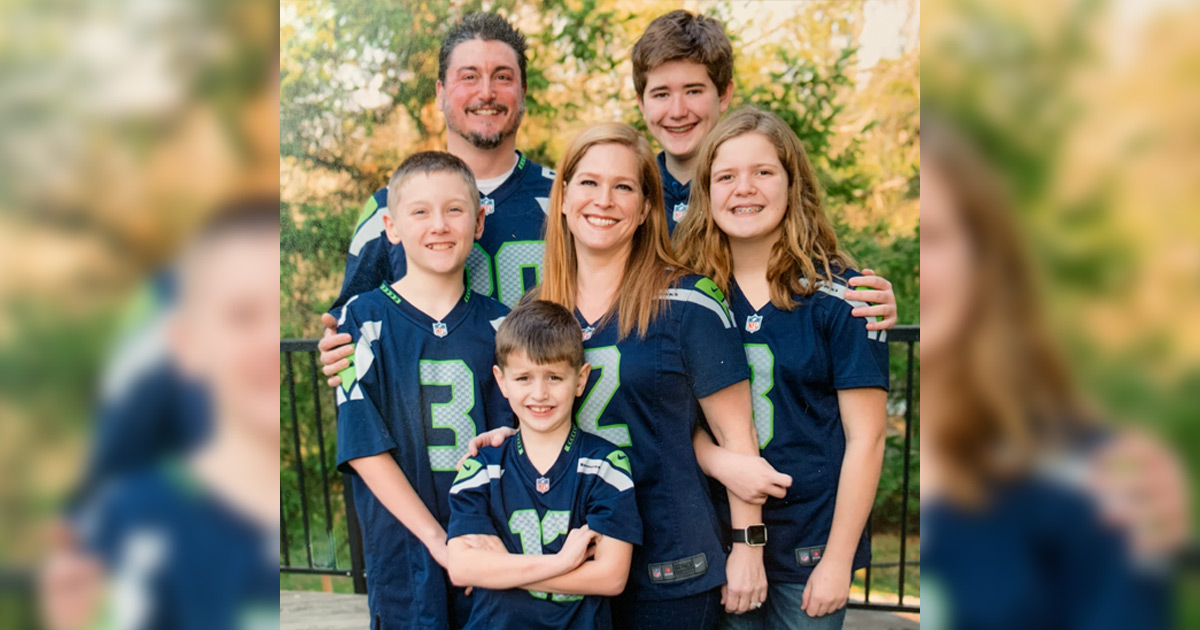 The Issaquah Highlands Community Association (IHCA) would like to express its sincere thanks for the volunteer work of Jennifer Regis. Jennifer is a long-time resident of Issaquah Highlands and currently serves as the chair of the Architectural Review Committee (ARC). Jennifer provides steady leadership and a positive attitude.
Tell us about your family?
I am a work-from-home mom and former green coffee buyer for a large Seattle-based coffee company and my husband, Steven, is a critical infrastructure manager. We have lived in Issaquah Highlands since 2008. We're raising four children, Cole, 16, Colton, 14, Cassidy, 14, and Griffin, who just turned 10-years-old. We had planned a big party for him, but given the current COVID-19 situation it had to be put on hold. Just like everybody else, we are adapting.
What do you love most about your neighborhood?
The parks and trails. We love being outdoors. This was one of the main factors that drew us to the neighborhood. Over the years, the addition of the shops and restaurants in Grand Ridge Plaza have been fantastic. I can honestly say with a family of six, we've contributed significantly to their bottom line over the years and we look forward to supporting them (in person) again soon. The last few years, we've been able to take advantage of the community Party Wagon and met so many new neighbors who came out to participate in the neighborhood block party who we wouldn't have met otherwise.
What drew you to volunteering in the Issaquah Highlands community?
It was a series of conversations with a friend and former Volunteer of the Month, Ben Rush, that was the catalyst for me to volunteer. His repeated refrain of "you'll have a bigger impact by volunteering than you do by commenting on Facebook" was something I eventually took to heart. When a position opened on the IHCA Architectural Review Committee, I applied and was accepted and now am the chair of the committee. The ARC is responsible for reviewing applications for any exterior changes on residents' homes and certain community spaces. Most commonly, we review new fences, new paint colors, and major landscape projects. It's fun because you get to see the new trends and design ideas for any projects you might be considering as well. I also enjoy the social aspect of volunteering. With four kids at home, it's nice to be able to get out of the house and interact with other adults. I started out as a volunteer at my kids' school and now volunteer with the ARC.
What advice would you have for someone considering or new to volunteering?
Do it! It's rewarding in a variety of ways, you will form new friendships and meet the wonderfully diverse group of people we get to call our neighbors and friends.
Photo: Jennifer surrounded by her family, including husband Steven, Cole, 16, Colton, 14, Cassidy. 14, and Griffin, 10.
Are you inspired to get involved in the Issaquah Highlands community?
The IHCA is currently seeking residents in IHCA board districts 2, 4, and 6 to apply to serve on the IHCA Board of Directors. IHCA affairs are governed by the board, each member with one equal vote. The Board of Directors is comprised of volunteer Issaquah Highlands homeowners with representation from each board district. The Directors are elected by homeowners. Learn more here >>
Visit issaquahhighlands.com/volunteer to discover all of the different ways you can get involved in our Issaquah Highlands community or contact Lindsey Pinkston at lindsey.p@ihcouncil.org.