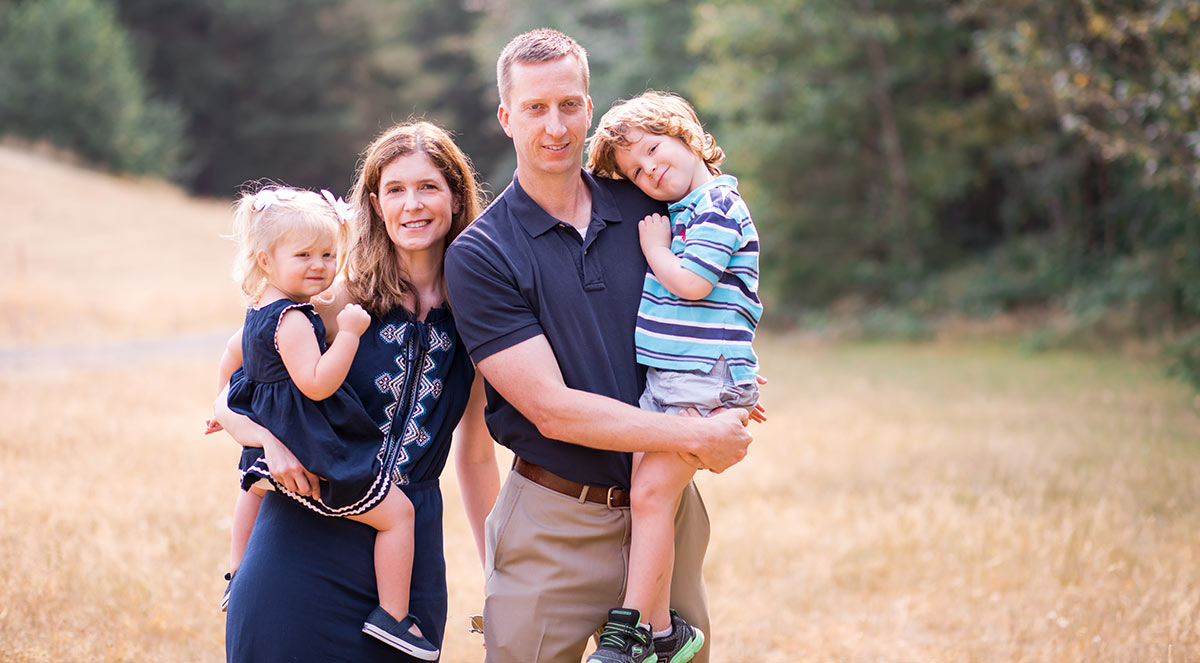 As published in January 2018 Connections
It's hard to believe I've gone from growing up in rural south Arkansas to the mountains around the Issaquah Highlands. And for many here, the journey has been much further. That's a big part of what makes this a special neighborhood for my wife Lauren and me.
Lauren and I are both from the South. She's from Baton Rouge. Work brought us here separately 10 years ago. After meeting in the Seattle neighborhood of Fremont in 2009, we got married and lived in Seattle for almost five years in the Greenlake/Roosevelt area. We were then ready to have children and wanted to find a new home for our growing family. Lauren's Aunt, Patricia Bloor, is a longtime Highlands resident, so we were familiar with the area and knew how highly she thought of it. Like many who live here, we were attracted to the beauty of the neighborhood and surrounding area, the quality of the schools, the nearby businesses, and the wonderful diversity of interesting people around us.  We bought a home here in the fall of 2014.
Our kids, Harrison and Madelyn, are now four and two years old, and they love it here almost as much as they love Paw Patrol. Harrison is excited to start ski lessons this winter, and he's also the most devoted four-year-old Sounders fan in the NW. Madelyn loves her dolls and climbing on anything and everything. Outside of work and parenting, Lauren is an avid Peloton bike rider and loves to travel. I'm a big sports fan, and still like to play when possible. I was a college baseball player, but in recent years, I've played squash, basketball and soccer.
With volunteering, I wanted to learn more about the neighborhood and get involved after moving over from Seattle. With a business background in school and through my work as a Global Account Executive at Dell, I thought the finance committee would be a good fit. I joined the committee in early 2015. Working with Joon Chang, our CPA for IHCA, Sarah Hoey, Executive Director of IHCA, and everyone else on the committee, has been a wonderful experience.  I've learned a lot about the intricacies of the IHCA, such as the supplemental neighborhoods. The IHCA is in an extremely strong financial position with Joon and Sarah's leadership.
In addition to learning about the financials, through volunteering I have a much better overall understanding of the neighborhood, and I feel more connected. I love volunteering in the community and trying to make a small difference in it. Lauren and I hope to be here for a long time.
Interested in volunteering in Issaquah Highlands? Submit our interest form and we'll help you discover the right opportunity for you in the community.