Dear Issaquah Highlands Community:
This coming weekend meteorologists are forecasting several major snow events. The IHCA is preparing for these snow events in conjunction with the City of Issaquah and a third-party snow removal contractor. These snow events may delay service to your portion of the community. A majority of the streets within the community are city streets. Therefore, the city will complete the plowing of the priority routes: Park Drive, 9th Avenue, Highlands Drive and around Swedish Hospital. The city's priority route map is located on the city website https://www.issaquahwa.gov/snow. After the priority routes are serviced, they will start making their way through the remainder of the streets throughout the city. This will take time.
The IHCA is responsible for all of Grand Ridge plaza sidewalks to the businesses (not the parking lots), the Supplemental Neighborhoods' interior walkways and Grand Ridge Drive. Plowing of roadways IHCA is responsible to maintain will be the 1st priority. Manual shoveling will start as soon as possible. We will continue to apply de-icing treatment to pavement and ice melt or sand to walkways. Under a foot of snow this may be ineffective, so please use extreme caution.
The IHCA team is dedicated to the safety of this community. I am making arrangements to accommodate IHCA crew members nearby during the weekend to ensure "all hands will be on deck."  We ask for your civility and respect for the workers as we work to clear the snow. Thank you to those who have sent "thank you" emails to the IHCA Team this week. Positive feedback is always welcome.
We are all in this together. Please help each other and be safe. Remember only 42 days till spring!
Sarah Hoey, IHCA Executive Director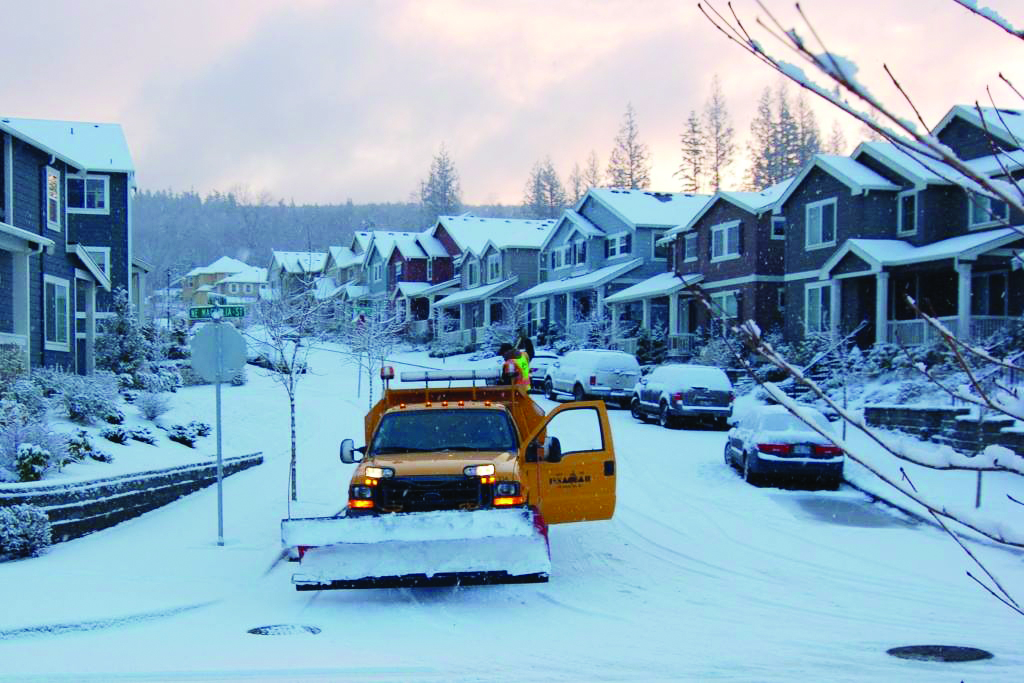 If you have an emergency, call 911.
The City of Issaquah police department (IPD) and the local fire department are standing by to assist.
The IPD non-emergency number is 425-837-3000.