Four New Students Selected for Highlands Youth's Second Year
By Christy Garrard, Highlands Council Executive Director, HY Staff Leader, and Dahlia Park Resident
Also see this article in November 2014 Connections
Eight resident middle and high school students applied for a position on the HY Advisory Board this year. In its second year, the Board had four openings due to high school graduations and relocations.  The candidates completed an application, wrote a brief essay, and sat for an interview with myself and the HY Board Co-Presidents Robyn Davidson and Larissa Kolasinski.  We are proud to welcome the following students to the HY Board:
Kaila Fung
Kaila is a senior at Issaquah High School and a nine year resident of Issaquah Highlands. She works at TCBY/Mrs. Fields and volunteers at Issaquah Highlands Physical Therapy.  "I think opportunities to meet new people without it being awkward or uncomfortable should be a priority for HY.  I hope to help plan events that allow students to mingle without being pressured to make friends," says Kaila.
Caroline O'Neill
Caroline is a 9th grader at Issaquah High School.  She has lived in Issaquah Highlands for over seven years.  A cheerleader and part-time ski instructor, Caroline says, "I am interested in getting more involved with the community.  I have friends on the board and I have been to some of the HY events and had a great time.  I would love to be involved in planning them!"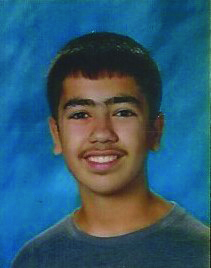 Elias Kazemi
Also a 9th grader at I.H.S., Elias joins his sister, senior Sahar, on the HY Board.  Elias has lived in IH for 12 years and speaks three languages! Elias shared, "I feel like a lot of the community events are geared toward younger students."  He hopes to help plan community events that bring many middle and high school students together.
Andie Kolasinski
Another sibling pairing for the HY Board, Andie is HY Co-President, Larissa's, younger sister. Andie told us, "I have lived here for seven years and I want to give back to the community that has provided me an awesome upbringing!"  Andie is also in 9th grade at I.H.S. and a member of the Track and Cross Country Teams and Key Club.
SAVE THE DATE: Sunday, December 14th 1pm-5pm at Blakely Hall, Seahawks Watch Party and Stocking Stuffer Drive for Teens in Need.  The HY Advisory Board will be planning lots of other fun activities for teens on this date.  So even if you are not a football fan you will have a great time.  See Community Calendar for more information and follow us on Twitter @issHighlands or on Facebook/IssaquahHighlands for HY updates.
2014 Highlands Youth Advisory Board
Kaila Fung
Aadit Mehta
Jadyn Eigner
Caroline O'Neill
Alexandra Morey
Rachel Rosewater
Sahar & Elias Kazemi
Chloe and Megan Kilzi
Robyn & Sean Davidson
Larissa & Andie Kolasinski
The HY is staff supported by Christy Garrard, Vyvian Luu, and residents Adam Gervis and Bhavya Chhabra.