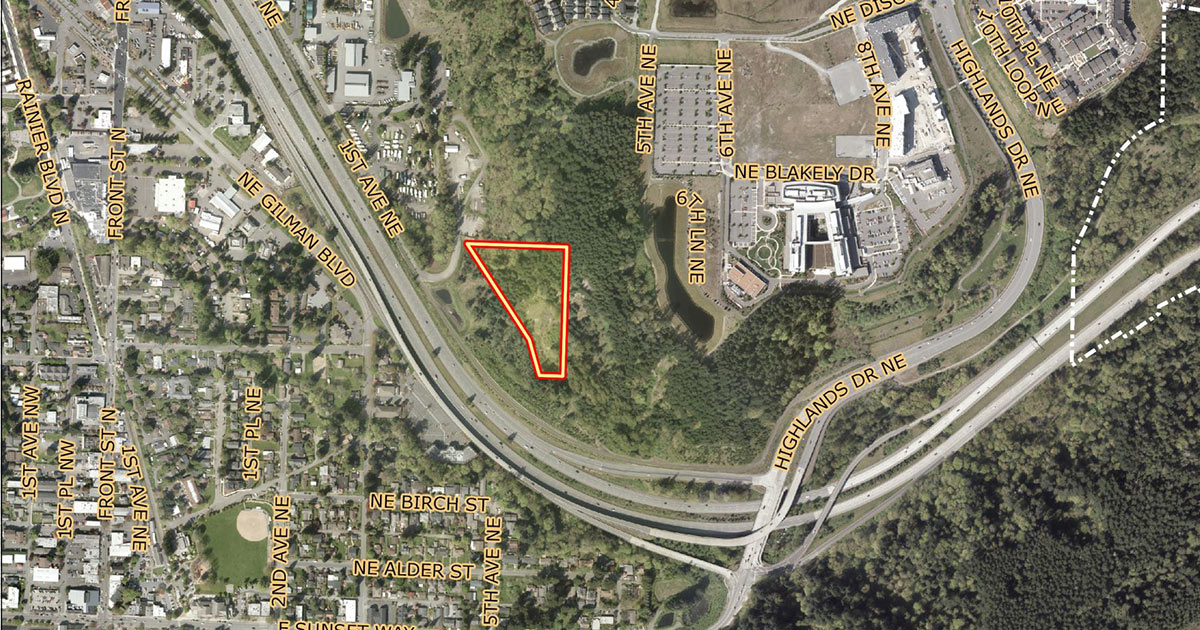 The city of Issaquah is hosting an environmental neighborhood meeting soon on a proposed project to build the South SPAR Booster Pump Station in your neighborhood.
This meeting will include sharing information on the proposed project – with a focus on environmentally-critical areas including streams, wetlands, and steep slopes – and collecting feedback before the city's development review team makes a final decision. City staff, along with the applicant's technical experts, will be there to answer questions and address concerns about the project.
How to Join
When: 6:30 p.m. April 21, 2021
Location: Virtual
View agenda and join via computer: issaquahwa.gov/LocalProject
Join by phone: 1-206-207-1700, enter access code 187 329 1375#
You can also submit written comments by April 22, 2021, via email or mail (Community Planning and Development Department, P.O. Box 1307, Issaquah, WA  98027).
What's Proposed
The city of Issaquah's Public Works Department (the applicant) proposes to construct a drinking water booster pump station and approximately 8,000 linear feet of water-related water transmission lines at 614 1st Avenue NE, Issaquah, WA 98027 (see map). This project would provide redundant facilities to move drinking water to the Issaquah Highlands, including Swedish Hospital, which serves as a critical care facility, as well as over 5,000 residents. Currently, there is only one water source to the Issaquah Highlands. For more information, go to issaquahwa.gov/LocalProject.
Why Engage?
Public input from this meeting will be used to finalize the critical area studies for this project. A meeting summary will also be provided to the city's Environmental Board for its consideration related to future code changes. The city's decision, once rendered, is appealable.
Stay Informed
Questions? Contact Project Planner Daniel Martinez, AICP, at 425-837-3124 or danielm@issaquahwa.gov. To receive further public notices on this project, please provide us your name, address, and e-mail, and request to become a Party of Record.
Autumn Monahan is the assistant to the city administrator at the city of Issaquah.