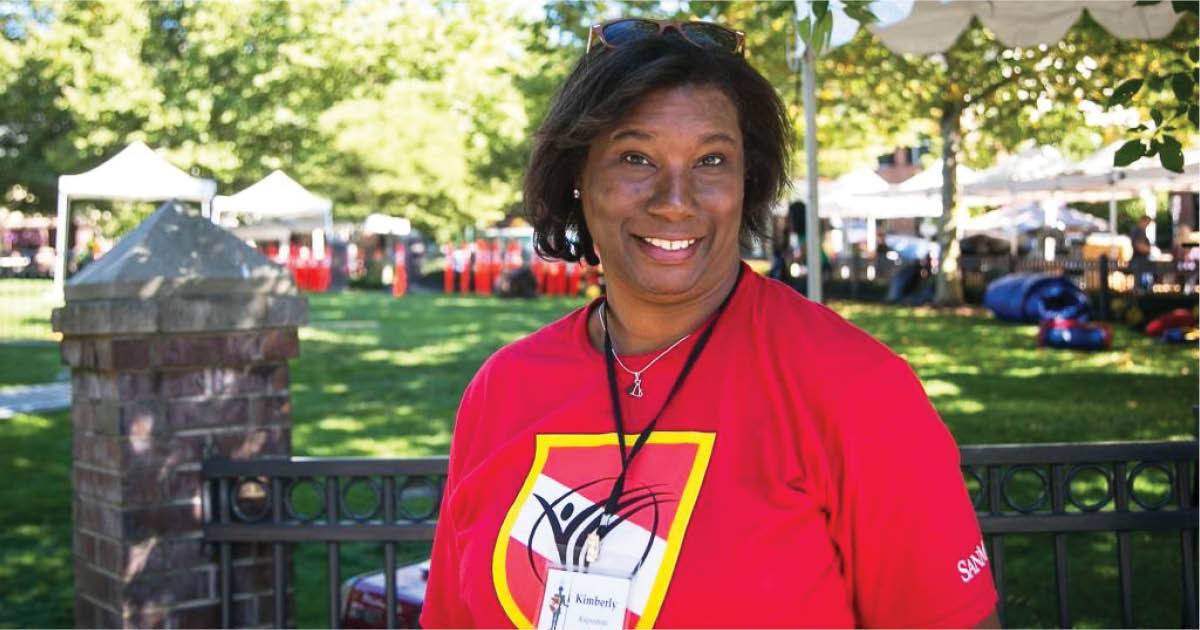 Highlands Council Board of Trustees
Kimberly Kapustein is no stranger to volunteer leadership in Issaquah Highlands; she has been part of community event planning leadership for 10 years. She helped plan and produce 10 Highlands Day festivals and four Green Halloween Celebrations, alongside me, Highlands Council staff, and fellow volunteers. Kimberly joined the Highlands Council Board of Trustees in July 2018.
An unprecedented year called for unprecedented service and Kimberly stepped up big time in 2020. When the Black Lives Matter movement gained momentum at the end of May, Kimberly stepped up to guide Highlands Council's position around diversity, equity, and inclusion (DEI). As an active member of the Issaquah Highlands Cross-Cultural Committee, she partners with Lindsey Pinkston, community program manager, on a variety of DEI projects, including the selection and purchase of 50 books focused on diverse cultures for the community's Little Free Libraries, writing articles for Connections, tying cuisine to culture, and planning a day of service honoring Martin Luther King, Jr. in January. Kimberly also chairs the Issaquah Highlands Branding Committee. This committee is reviewing the current community trademarks and logos associated with our various organizations and amenities for a planned refresh in 2021.
In September, Kimberly was named interim president of the Highlands Council Board of Trustees when Gary Ashby resigned due to professional obligations. Kimberly could never have imagined the assortment of leadership decisions she would need to make as acting president: from the serious topic of the pandemic's economic impact on Highlands Council's operating budget to breaking a tie for the best-decorated home in October's Fall-O-Ween contest. Kimberly moves from role to role with professionalism, creativity, and a deep-seated community spirit.
The Highlands Council Board of Trustees will nominate and elect an official president of the board at their next meeting on December 1.
Kimberly's husband, Howard, is a member of the Highlands Fiber Network Board of Directors. Together, they reside in the Dahlia Park neighborhood with their teens, David and Sydney. Kimberly also serves on the board of the Issaquah Food and Clothing Bank and was named the first Diversity, Equity, and Inclusion lead for the 2021 Meeting Professionals International Cascadia Educational Conference.
Photo (top): Kimberly at 2017's Once Upon a Highlands Day Festival (photo by Julie Clegg).