The November Connections cover features three of our beloved Issaquah Highlands residents who, among others, generously volunteered to share their talents and time with us for this issue, "The Community Table." Did you happen to get look at the other cover star? The charcuterie board at the bottom of the photo was meticulously put together by Highlands Council staff member, Kim Kirschbaum.
Besides being a Blakely Hall "Jill-of-all-trades," Kim is a foodie and hobby photographer. She was the perfect person to take on the challenge of creating a unique fall charcuterie board that would also photograph well.
The cover photo was taken by Highlands Council staff photographer, Julie Clegg. The beautiful (and delicious!) charcuterie spread was arranged on top of a hand-crafted board provided by Dahlia Park resident, Jim Halas. (Find more of Jim's work at the Shop Local Holiday Bazaar on November 30.)
Highlands Council staff had so much fun putting together (and eating) the charcuterie board that we wanted to share the details with you (see below). You might be inspired to create your own charcuterie spread for your family and friends this holiday season!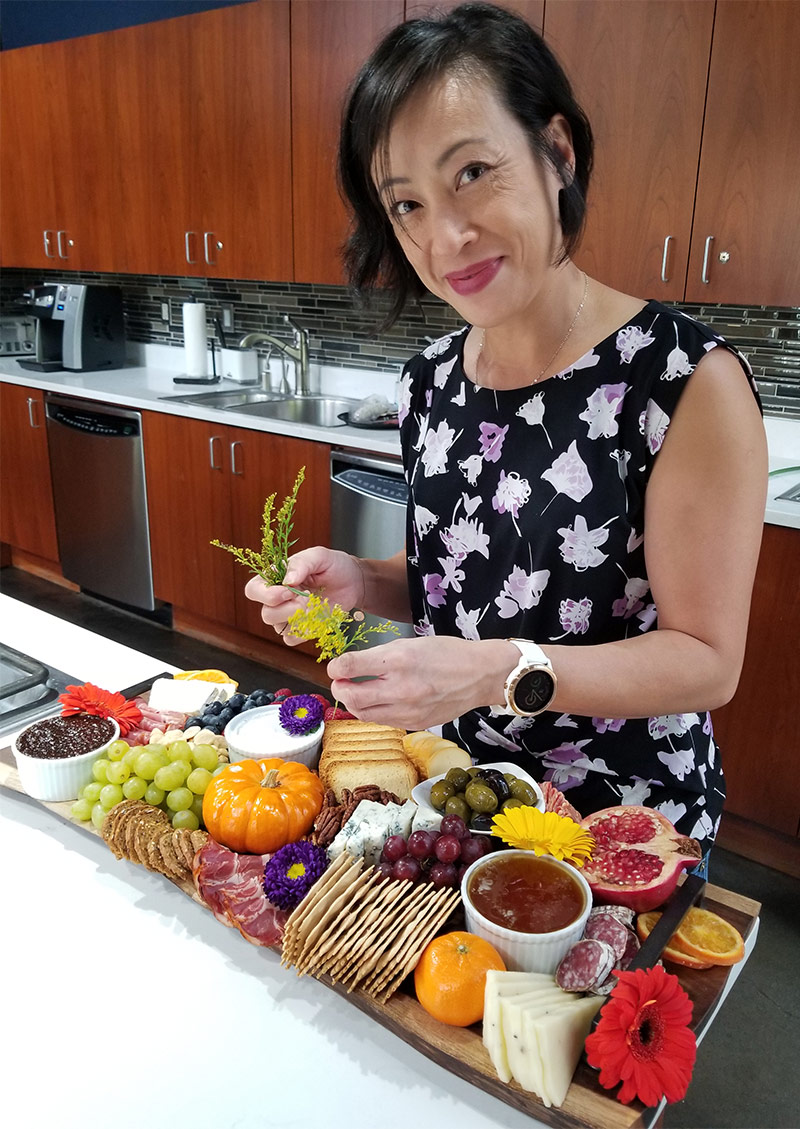 Charcuterie Board Shopping List
Salame Secchi
Italian Truffle Cheese
Honey
Panzanella Crackers
Cambozola Cheese
Spicy Coppa
Multigrain Crackers
Truffles Marcona Almonds
Red & Green Grapes
Fig Butter
Spicy Capicola
Saint-André Triple Cream Cheese
Blueberries
Raspberries
Brioche Toasts
Chèvre (Goat Cheese)
Candied Pecans
Chimay Autumn Cheese
Marinated Olives
Spicy Sopressata Salmi
Pomegrante
Decorative filler items (dried orange slices, fresh flowers, mini pumpkin, etc.)