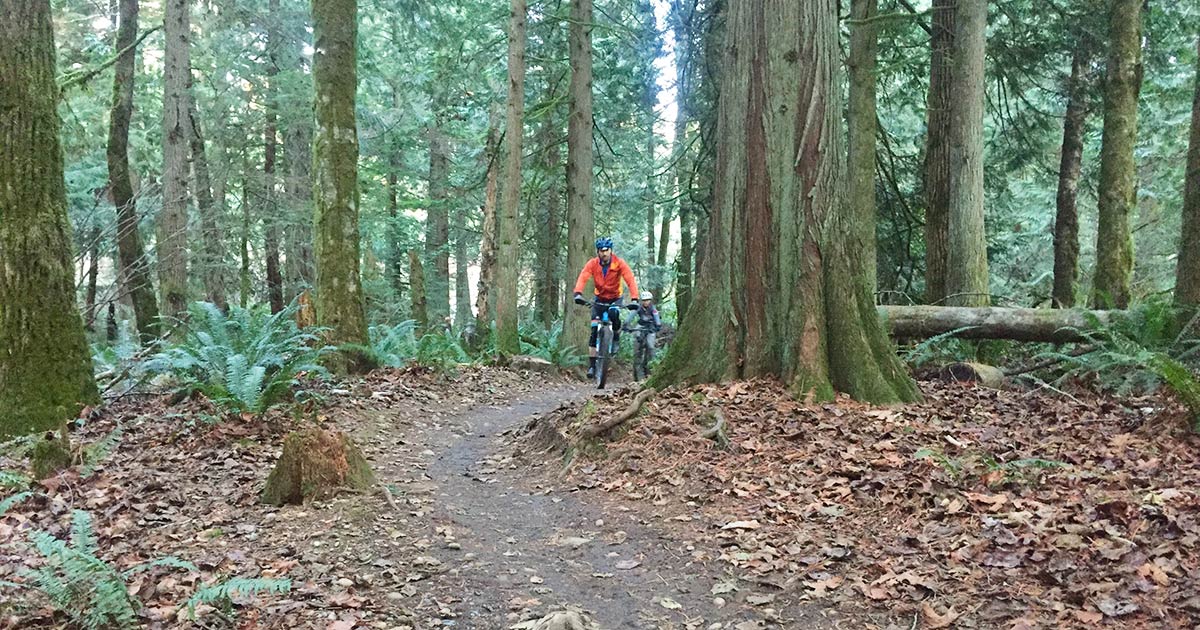 In Spring 2022 Connections, we profiled organizations that do critical work to maintain and preserve our trails; this is the first article in this series. Consider how you can do your part to help them protect our trails for current and future generations. 
King County Department of Natural Resources and Parks
How does King County work to manage and maintain Grand Ridge Park trails?
King County Parks maintenance workers – with assistance (pre-COVID) from the Washington Trails Association (WTA) on the dirt work portion – plan, design, permit, install and maintain the trails and structures related to the trail system in Grand Ridge Park, including bridges, turnpikes, rock walls, culverts, signage, and more.
King County does a variety of work based on season and to address specific issues. In the spring, we power-brush the trail shoulders to shorten vegetation and improve sightlines. In the fall, we remove fallen leaves from the trail tread and drainage areas.
Year-round – and especially following big storms – we remove downed limbs and trees that block trails. We make sure the culverts are clear of debris so that they function properly. We inspect and replace signage, remove trash and any illegal dumping, and work with the local homeowners association and King County Sheriff's Office to address unauthorized or illegal activities in this large park and adjacent homeowners association lands.
Are there any planned 2022 maintenance projects on the Grand Ridge Park trail, specifically on the portion of the trail located in Issaquah Highlands?
No special projects are planned for 2022 beyond routine maintenance, which occurs regularly throughout the year.
Are there plans to expand the Grand Ridge Park trail in the future?
There are no plans for expanding the trail at this time.
How can Issaquah Highlands residents get involved in helping King County maintain and protect the Grand Ridge Park trail?
The best way for Issaquah Highlands residents and other King County residents to get involved is to consider participating in one of the WTA's volunteer work parties and to report any problems or concerns about conditions or possibly illegal activities in the park as soon as possible.
To report concerns, residents can contact Gary Brown, King County parks district maintenance coordinator, at gary.brown@kingcounty.gov. King County Parks also has "See. Click. Fix.," an online reporting tool for dangerous conditions or illegal activities/park uses. We use this system to help us quickly pinpoint any issues in our parks and trails systems so we can respond as soon as possible.
Information provided by Doug Williams, King County Department of Natural Resources and Parks media relations coordinator. Photo by Nina Milligan.